What is most interesting is usually well and truly hidden! In Poland, under the surface, there are real treasures to be found like fabulous caves, mysterious tunnels, multi-storey medieval cellars and even entire cities build by the military.
Nine cave systems, ten military sites, seventeen mines and tunnels and countless storehouses, cellars, dungeons and tunnels, the list of underground wonders in Poland is endless. It includes some wonders on a European scale like the Neolithic mines in Krzemionki Opatowskie or the royal salt mine in Wieliczka that is under the protection of UNESCO.
THE QUEEN LOUISE ADIT
Europe's only underground tourist route presenting the development of mining technology from the late 18th century to the present day.
THE GUIDO COAL MINE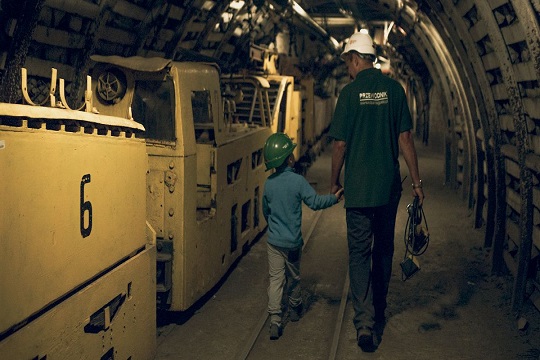 Tourists visiting the Guido hard coal mine will explore the two historic Levels located 170 metres and 320 metres under the ground, the Europe's deepest tourist routes of this kind.
THE "RAJ" CAVE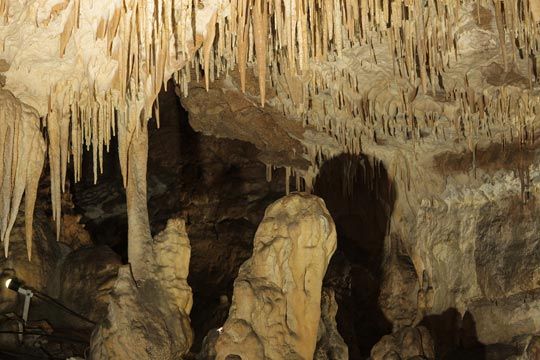 Taking a trip all around the Świetokrzyskie Region, one only needs to turn off the E-7 motorway from Krakow to Kielce into a side road to get to the very centre of "Raj" ("Paradise") being the most beautiful cave in Poland.
MOST BEAUTIFUL POLISH CAVES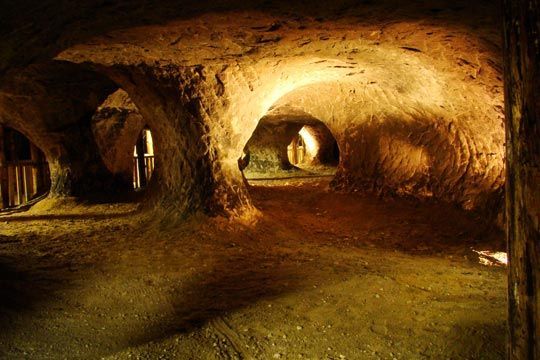 Caves are perhaps not the first thing people associate with Poland. Still there are a number of fascinating caves for walkers to visit in Poland.
WIELICZKA SALTMINE'S GRADUATION TOWER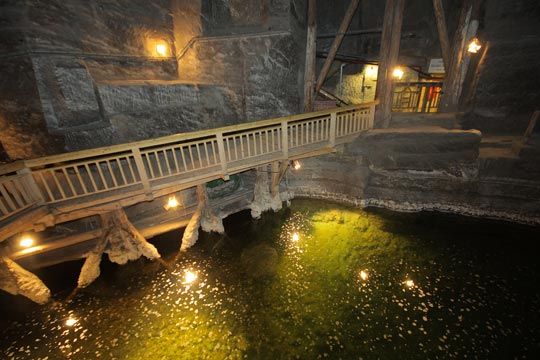 From a distance it resembles a castle or a prehistoric settlement. When we approach closer, we see that this massive structure filled with blackthorn bundles with salt water running down the structure's wall.
SURROUNDED BY THE SALT OF WIELICZKA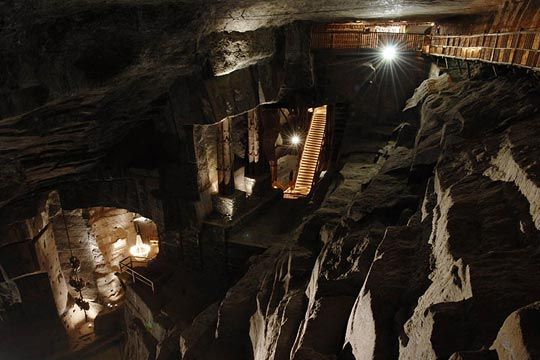 It remembers the times of princess and kings. It amazed Copernicus, Goethe, Chopin, and today attracts over 1,000,000 visitors from around the world.
BOCHNIA SALT MINE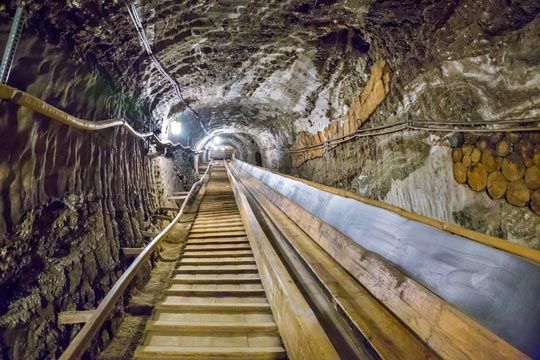 A unique exhibition illustrating the development of the mine across centuries together with the history of miners' work and salt excavation techniques is open.
CHEŁM – UNIQUE UNDERGROUND CHALK TUNNELS
Chelm has Old Catholic and Orthodox churches. The most noteworthy is the Piast Church. The former Uniate church stands on Cathedral Mountain.
TARNOWSKIE GORY – OLD MINE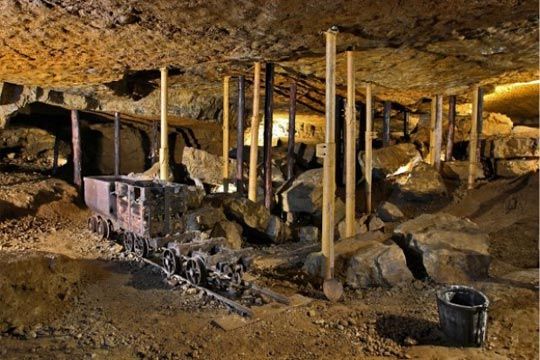 A former mine which had been worked for lead and silver. The mine was closed but the labyrinth of galleries, caverns and drainage tunnels remained open, and it was adapted to the requirements of tourists.
-Mafalda A.